As promised in our previous blog post, we've been working on upgrades and new features. First up, and one which sets us apart from other tracking applications online is that we now offer you the ability to travel back in time! No we don't have a Delorean parked in our basement. What we mean is that we now store all your old tracks and points according to the day recorded. So instead of only being able to see where your phone is now, you can also ask it where your phone was 3 days ago at 6:30am.
Hopefully it'll come up with a picture of your house, and let you know that you were moving at 0 km/h but if you're a little more adventurous, and perhaps a crazy morning person then you might see a point along a road or halfway down a mountain bike track with a speed indicating 55 km/h or more!
This feature should come in extra handy when you need an alibi for that bank robbery you didn't commit…
Take a look at the attached picture for some insight.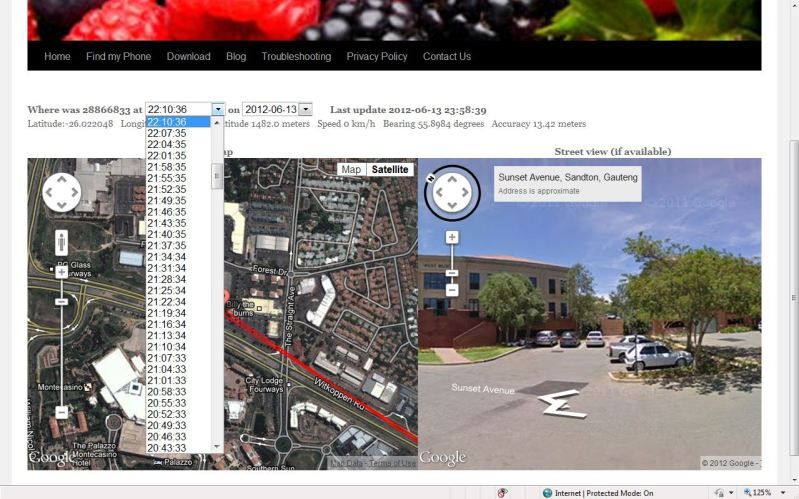 The other features are a little less visible. To avoid the GPS hunting when you're actually stationary, we've implemented some code which says unless I've moved double the accuracy distance don't bother taking a plot. Now don't worry, we're not going to lose you. When you're outdoors the accuracy is generally under 10 meters, so any movement over 20m away will get logged. There'll be no sneaking to the neighbours unseen just yet. When you're indoors however the accuracy can be over 100m resulting in far too much wander, and a lot of wandering if you've been sleep walking.
Enjoy